How do I become a pet sitter?
To become a pet sitter, the first step is to apply by creating a profile on the Pawshake website. This allows you to have a profile listed in your neighbourhood to promote your services to pet owners. But what happens next, and how do you manage your pet sitting business through a platform like Pawshake?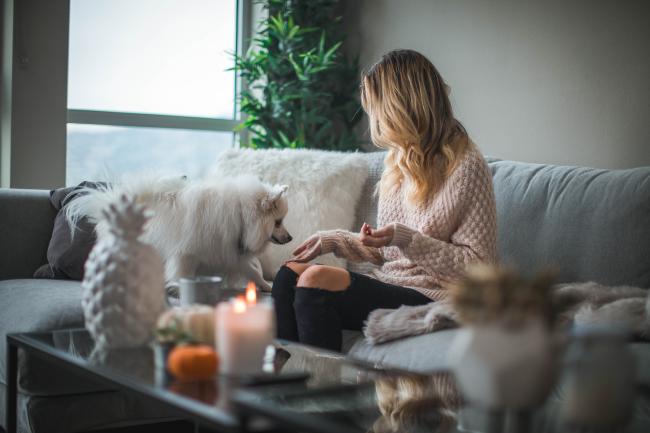 What does pet sitting actually involve?
Pet sitting can involve a variety of services for different types of pet and pet owner.
For example, you might walk dogs, or drop by and visit cats in their home during the day. Alternatively, you might allow pet owners to leave their dog with you overnight. Likewise, you might house sit and keep pets company in their home. Choosing your services depends on what you feel confident in doing well, and what your availability allows.
This is all great in theory, but how do you get an edge as the best and most preferred pet sitter in your neighbourhood? Here's how.
What makes a successful pet sitter? 
To be a successful pet sitter, you need to have pet care experience, as well as self-awareness and time management skills. Additionally, communication skills are super important when working with clients.
Here are four key criteria that make a successful and popular pet sitter:
1) You have experience with pets
It's essential for all pet sitters to have experience in pet care before working in the field. 
This might be from owning a wide variety of furry friends over the years, or from volunteering at animal shelters. You may have even had formal training or done a pet first aid course. Be sure to promote your experience in your profile! This is your chance to shine and showcase your skills to pet owners.
Importantly, be totally honest with your experience. There are so many different types of pets that need a pet sitter, and the Pawshake platform is designed to match your knowledge and experience with the right pets. It helps to be super specific about your services and what you will provide for pets in your care.
2) You know your own limits when pet sitting
Not every pet is the same and it's key that you know what you can and can't do.
Small, easygoing cats and dogs can easily be cared for by most pet sitters. But can you handle a cheeky, hyperactive puppy that chews shoes? Or a powerful, stubborn husky with endless energy? Be very honest with yourself about what you can manage and don't take on anything that you're uncertain about.
Some pets are nervous and don't get along with other animals or may even try to run away. Others might have separation anxiety or get aggressive around strangers. Always meet and greet before agreeing to a booking and ask plenty of questions. From here, decide if you're confident enough about pet behaviour to look after these more challenging clients. If in doubt, politely decline.
3) If you want to board dogs - is your home appropriate?
If you wish to offer home boarding in your services, your home MUST be completely safe and escape-proof.
This means secure gates, high fences, puppy proofing and zero chance of escape. Likewise, this also means enough outdoor space for pets to explore and enjoy a cosy nap. If you are worried about your expensive carpets being soiled or furniture being chewed, either limit access to these parts of the house or rethink home boarding. Accidents happen and pets can be unpredictable. Therefore, it's important to be realistic and not take on a service that doesn't suit your home. 
It's essential to not take on too many pets in your home and never, ever leave them alone with each other. And lastly, be sure to share plenty of pictures of your home space on your profile. Pet owners must be able to see where their pet will be staying before contacting you for a booking. This is your pet sitting business, and being transparent with owners is a part of that.  
4) You have a strong sense of responsibility
Responsibility and trustworthiness is the MOST important attribute for a pet sitter. It can be hard for a pet owner to leave their beloved fur kid with a relative stranger. Therefore, trust and safety are central to Pawshake's values.
As a pet sitter, you're solely responsible for the welfare of the dog or cat throughout the entire booking. You essentially become the 'owner' during this period.  As such, you must be contactable at all times and know what to do in the event of an emergency.
Furthermore, you should also respond quickly to messages and be clear and polite in your communication. We instruct our sitters to send daily photo updates via the Pawshake app throughout the pet's stay. This is an easy way to stay in touch and answer any questions. Plus, picture updates are super reassuring for the owner. It's fun for them to see their pet having a blast with you! 
Still think you have what it takes to become a pet sitter? Pawshake can make it happen! Read more about becoming a sitter here.